Launch in Florence
Anzeige/Ad | In the middle of June, I went to Florence for the first time. Not for the Pitti, which was also at the time, but for the launch of the new luggage collection by Montblanc.
After landing in Florence, I immediately went to the hotel – the St. Regis. An absolutely gorgeous hotel right at the river Arno which is running through Florence. I changed myself and freshened up a little to drive straight to the Concept Restaurant – 'La Menagere'. A beautifully preserved old building in the heart of Florence. There, Montblanc had the first small event regarding the new collection. I was welcomed by the finest food and wine. 
In addition, I received the opportunity to be photographed by one of two photographers with the new suitcases in the streets of Florence, just before the official launch.
Back at the hotel, I prepared myself for my interview with Creative Director Zaim Kamal. You'll read more about it later on.
We went to the official launch in the early evening, which took place in an old lemonades factory. The main part, however, was situated outside and open air. It was just a great party with fantastic weather and a great DJ – Tinie Tempah!


#MY4810 Luggage Collection
Let's get to the new collection! The #MY4810 Collection is part of 'My Montblanc Nightflight', which is Montblanc's largest leather goods line.
There are five different sizes, ranging from the normal carry-on luggage to the big travel suitcase. The new collection is focussed on high quality, in terms of design and high functionality. This is particularly evident in the individual materials, as well as the production, which is based on decades of know-how.


We have wheels with 360 ° rotation – origin and sophistication from Japan – which ensure a comfortable and smooth movement. 
The perfect precision in terms of height adjustment continues with the bar handle, thanks to German descent.
Finally, the Italian savoir-faire, which is a masterpiece! It merges polycarbonate and leather into one – gorgeous!
So you can almost say, that this luggage piece has its origin from all over the world to fit every traveler just perfectly.


Interview with Zaim Kamal
As I mentioned before, I had the great opportunity to interview Creative Director Zaim Kamal during my stay in Florence. Zaim Kamal has been working internationally as a Creative Cirector at Montblanc since 2013 and has a long and exciting career to show. In 1993, he even worked as a Design Assistant for the English Designer Vivienne Westwood.
"I never had Plan B."
We talked about the new #MY4810 Luggage Collection and even general questions which popped in my mind, thinking about the Creative Director profession. What remained in my head as the primary "statement" and pushed me to many thoughts:
"I never had Plan B. Not having Plan B is actually the key to success."
A statement that can be viewed very differently. Of course, you should always have some kind of Plan B in your pocket, because you never know what's going to happen. On the other hand – if you do what you enjoy and what makes you happy and you're passionate about it, I'm sure you will always find a way to continue.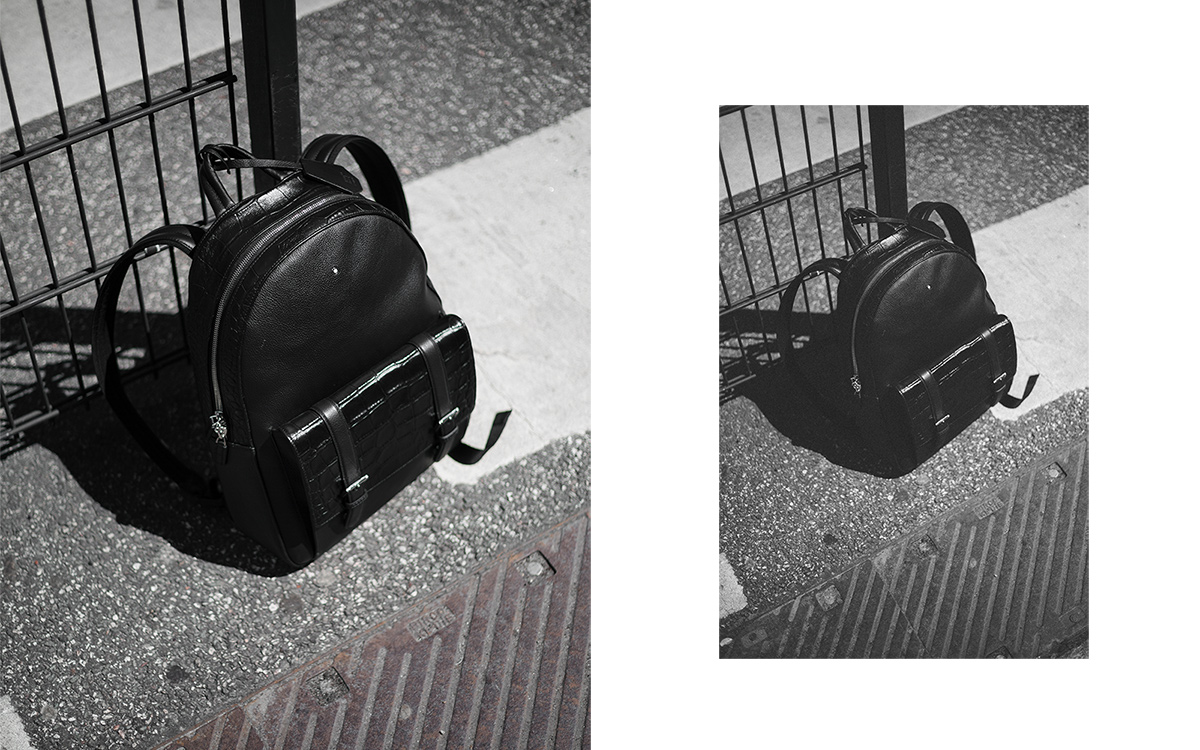 In collaboration with Montblanc.
In Zusammenarbeit mit Montblanc.
---
Here you will find my previous blog post.