"Put the Pedal to the Metal."
Anzeige/Ad | Am 18.02.2018 und dem dritten Tag der Paris Fashion Week präsentierte Angus Chiang auf seiner mittlerweile zweiten Pariser Show seine AW-18 Kollektion in der "LE PETITES SERRES".
Umgeben in einer industriellen Kulisse, erhielt man einen Einblick in die einprägsam-schrillen Looks aus der Herbst/Winter 2018 Kollektion. Äußerst einprägsam – da nicht nur mit den unterschiedlichsten Stoffen, sondern auch Oberflächen gearbeitet wurde. Anzüge mit abstrakten Mustern in Verbindung knalliger und hervorstechender Ober- und Unterteile aus Strick, Leder und Plastik.
Nicht zu vergessen die vielen Polsterungen, welche in manchen Looks überschwänglich in Form großer aufblasbarer Stoßfänger zu sehen waren.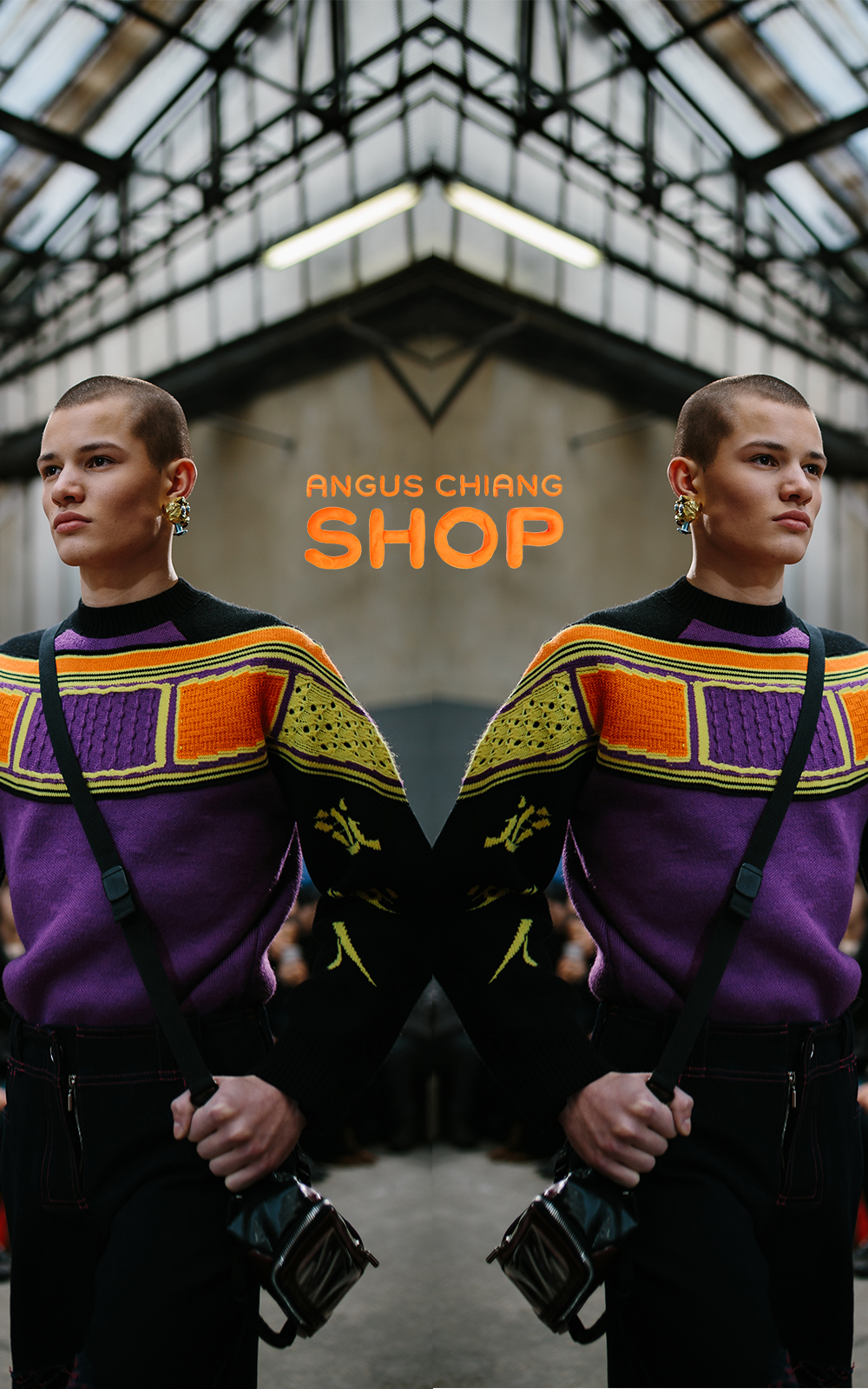 ---
Hier kommt ihr zu der Fashion Show des japanischen Modedesigners ISSEY MIYAKE.