Three ways with OLYMP.
Anzeige/Ad | Guys, when it comes to menswear I put sometimes a lot of emphasis on brands have been around for a long time. One such brand is OLYMP which has been around since 1951. In addition to a great story behind the brand, there is also the quality that has been perfected over a very long time. You can practically feel the 67 years of experience in every single design.
I tried out several different pieces by OLYMP – from shirts to knitwear to polo shirts. Now I want to show you my three favourite OLYMP styles.
Lunch Break
The 'Lunch Break' is definitely based on the image of a classic suit. But it´s more focused on the sporty aspect. Instead of wearing fine shoes, you find basic white sneakers. This loosens up the look a little bit and blends great with the slightly cropped trousers.
However, what you'd expect would be an absolute no-go: a baseball cap. A baseball cap with a suit? Yes! I think it is always a different approach, how you style it, what you are styled for and what you want to express with it. Of course, I wouldn't combine a suit with a crazy coloured hat. I did it with a flannel baseball cap in a grey colour scheme.
The tie nearly looks like it would be made out of the same material as the baseball cap. It has the same thick texture and also the same colour.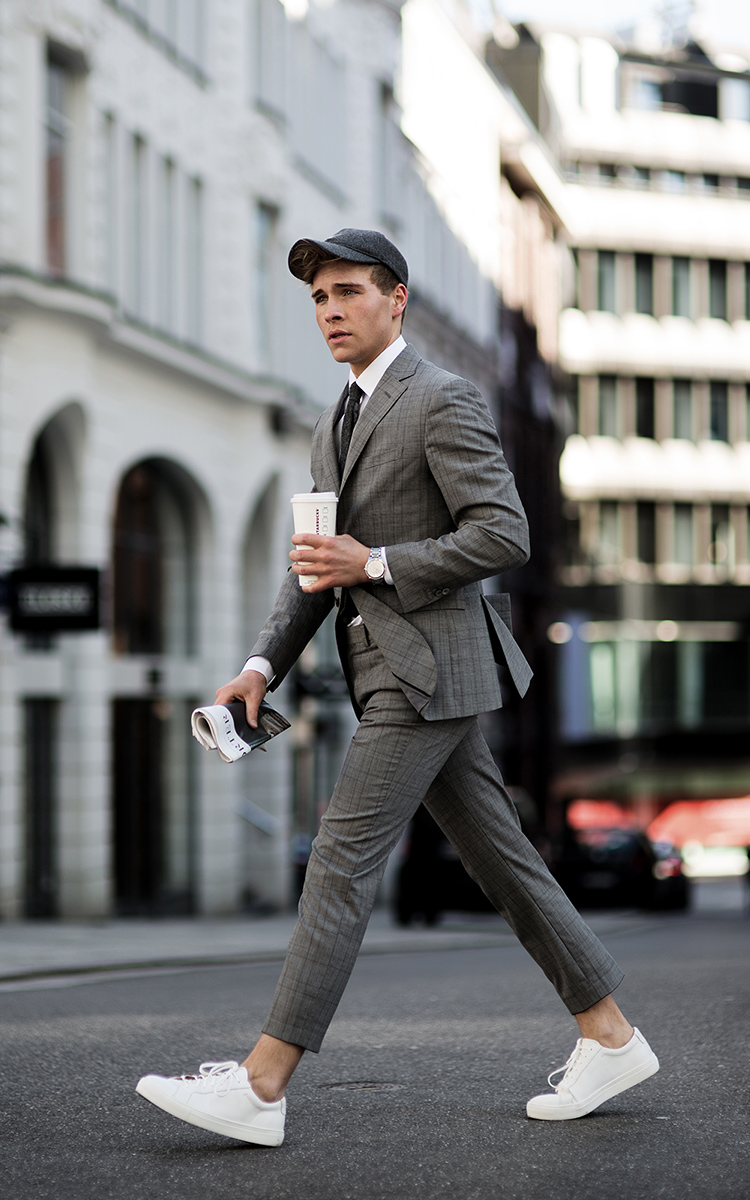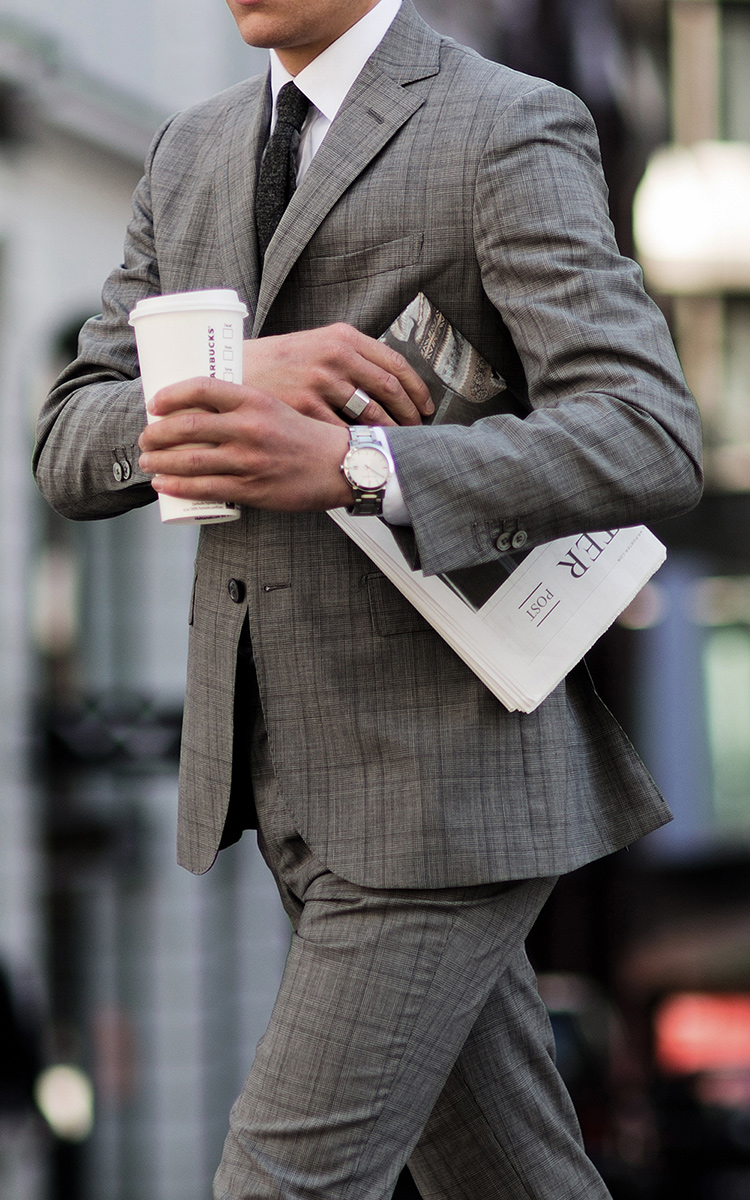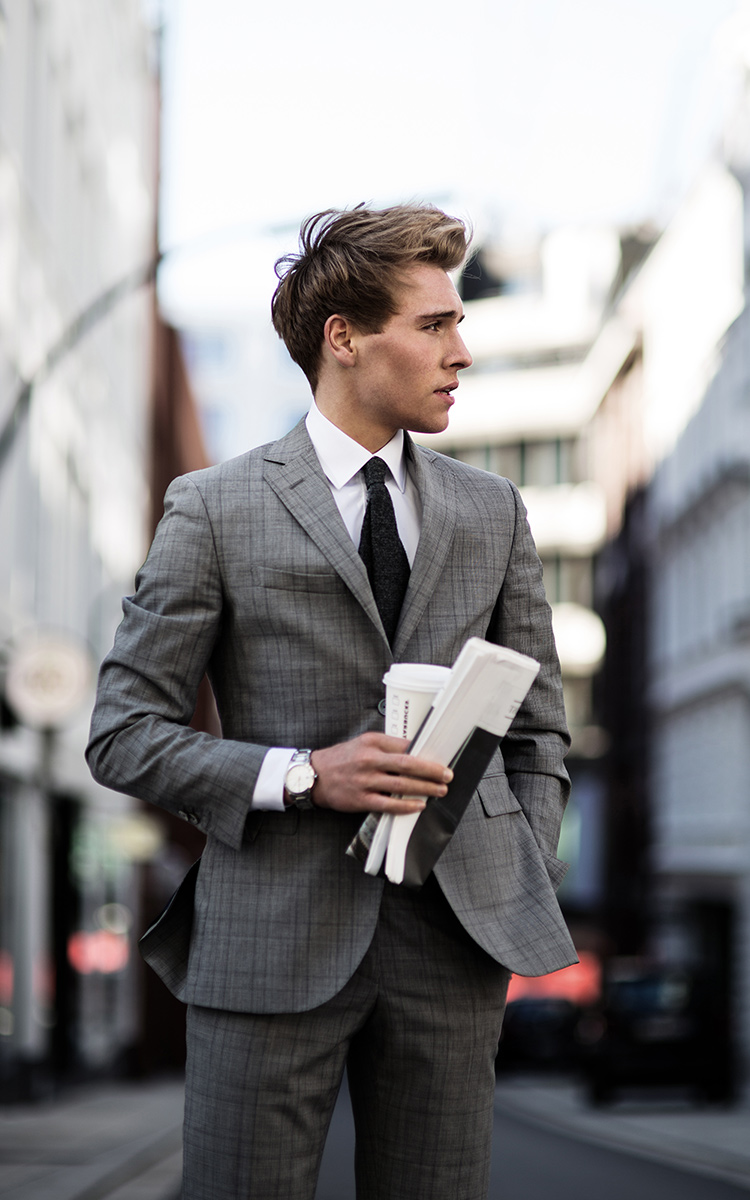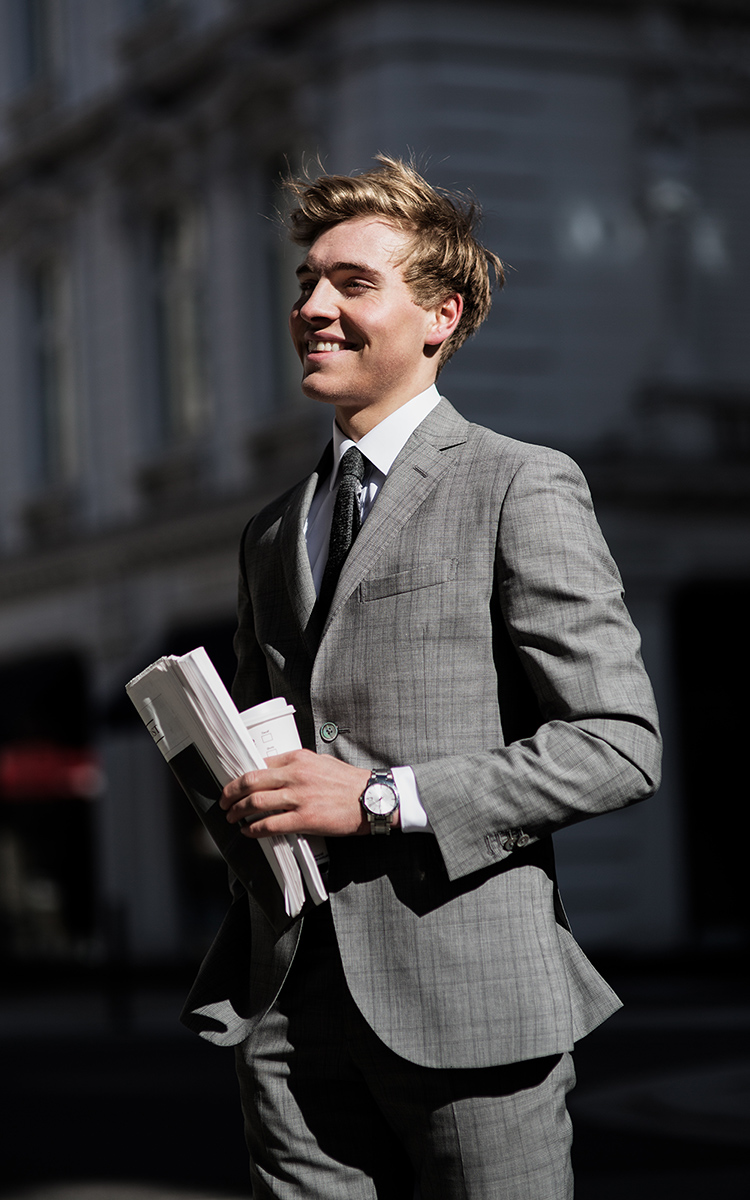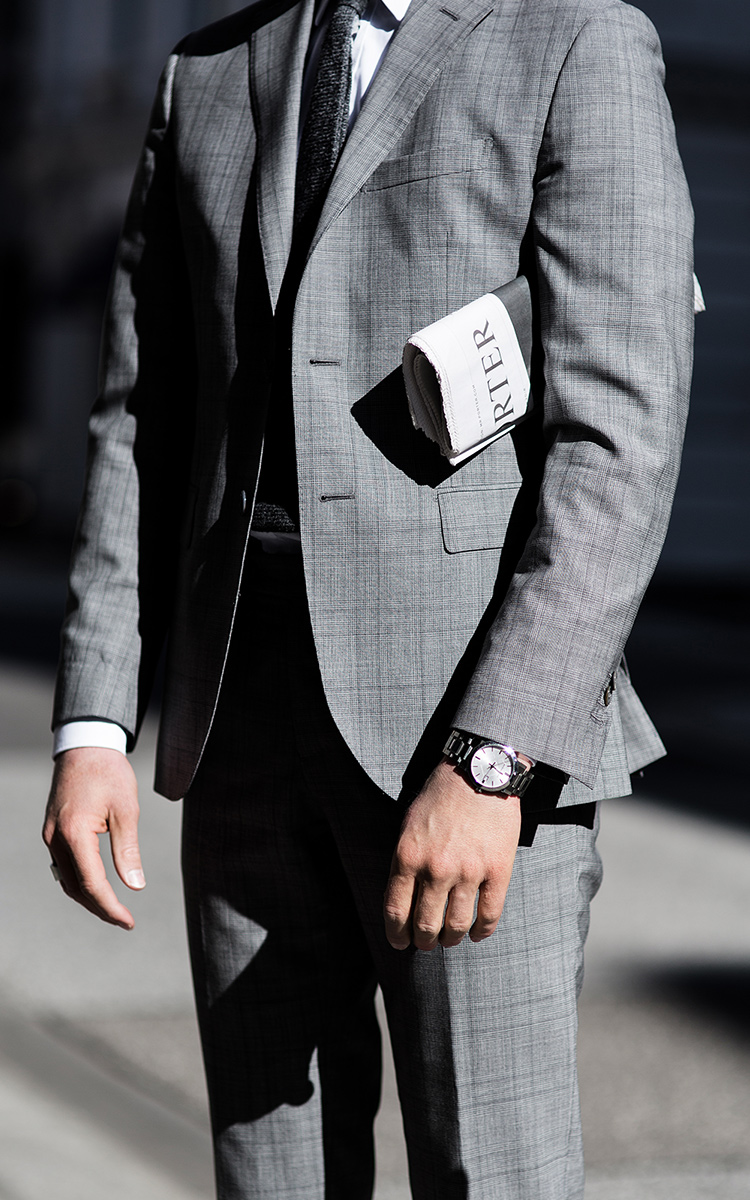 SHOP THE LOOK
---
City-Traveller
'City-Traveller' is also based on a very classic look. Very simple in colour and easy to combine. It is said that you can't go wrong with an all-black outfit. And yes, I definitely have to agree with that. It makes you look a little bit thinner and has an undeniable aesthetic. However, when choosing the shirt, I stayed with a classic white one.
By the way, when I wear and combine shirts, I generally prefer to stay with white ones. This is more common to the classic and chic looks.
Another highlight I added was the brown patterned double-breasted coat. It has a wider cut and low falling shoulders which redirects the whole look in a slightly relaxed direction.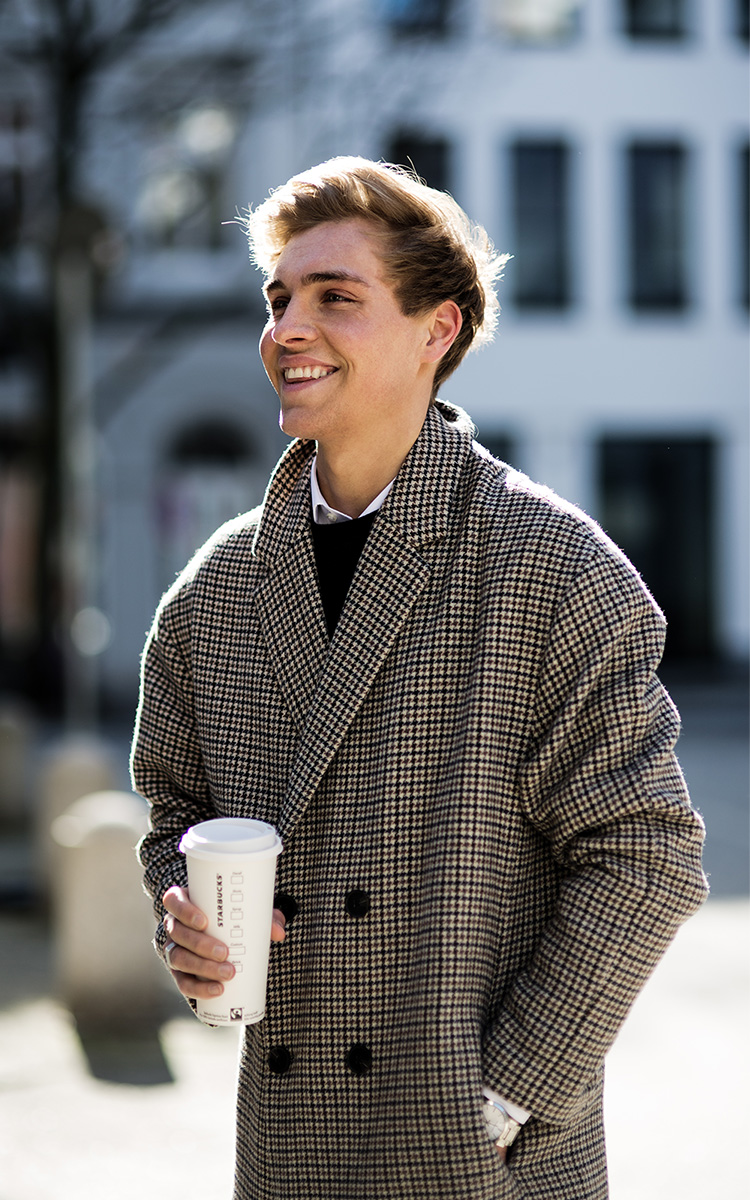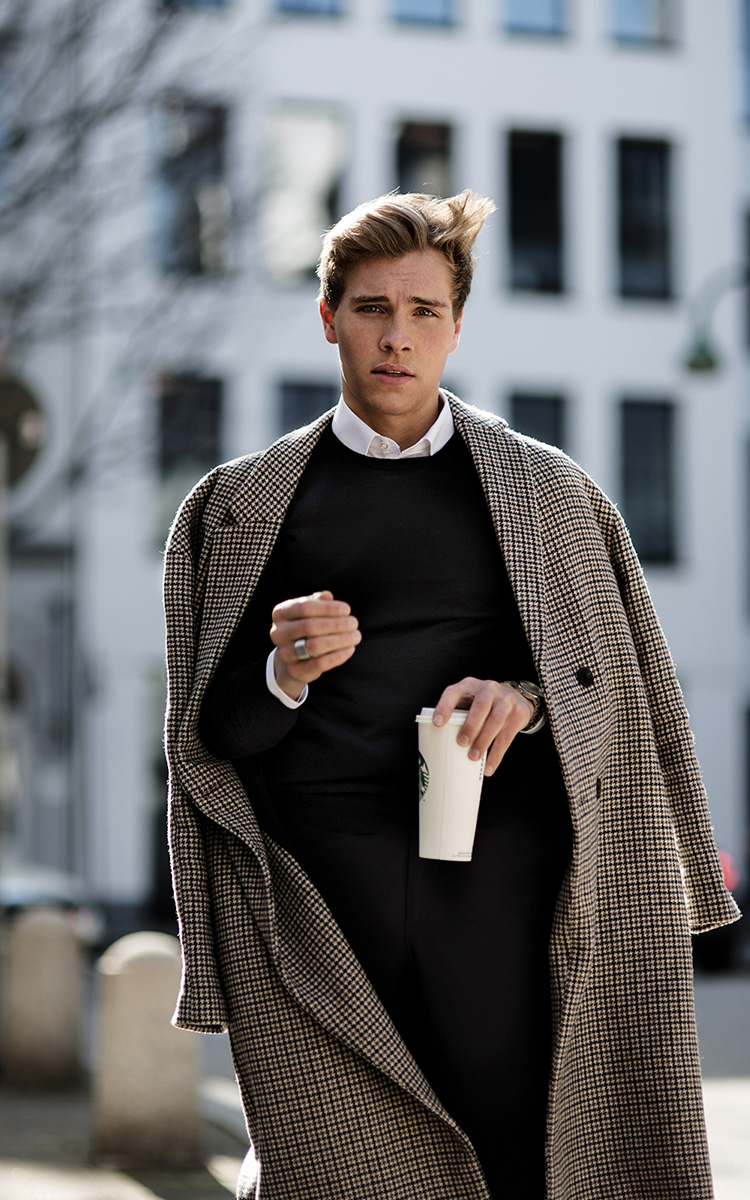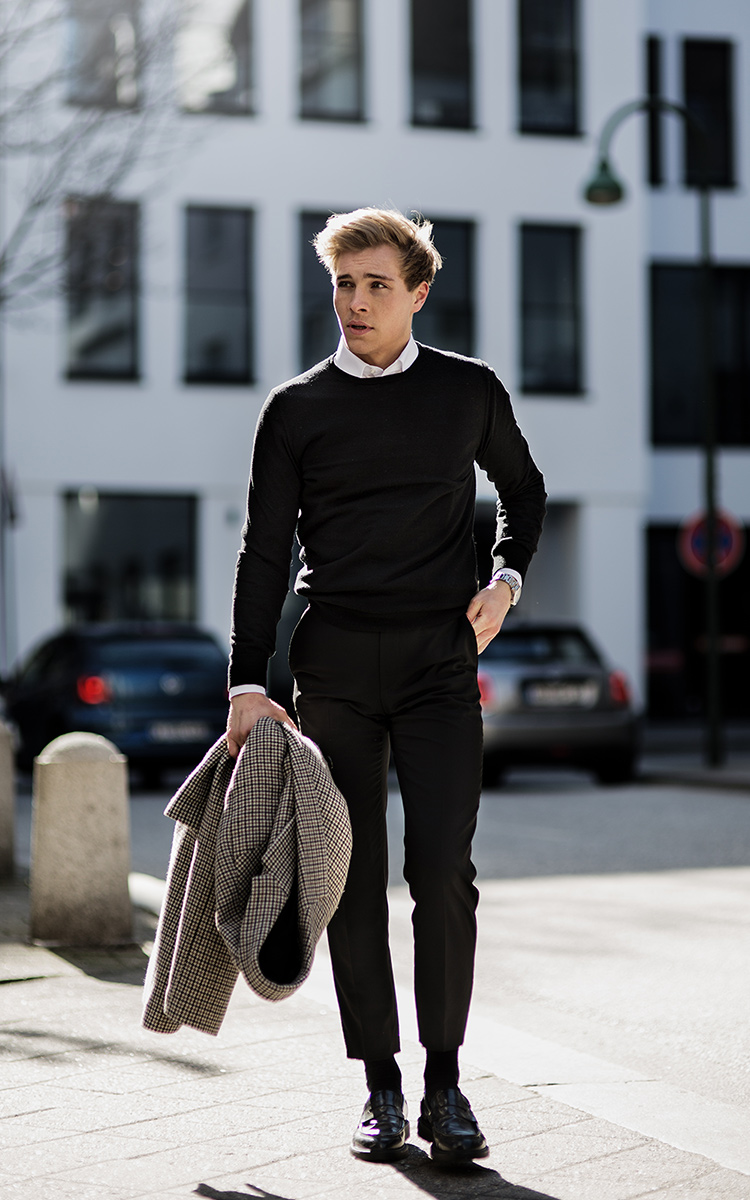 SHOP THE LOOK
---
Sundays
Very simple – very basic. The 'Sundays' look is the most comfortable of all three. Quickly overturned a polo shirt, a pair of white sneaker and relaxed cropped trousers. Perfect for a lovely brunch with family or friends.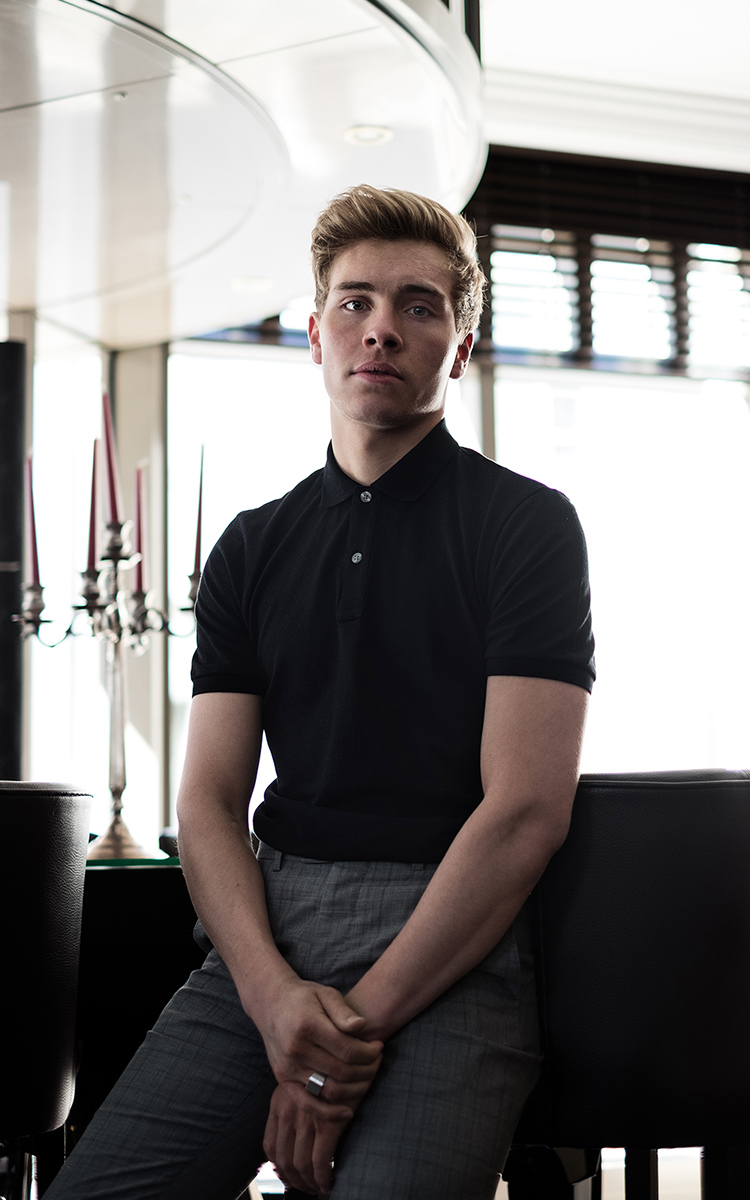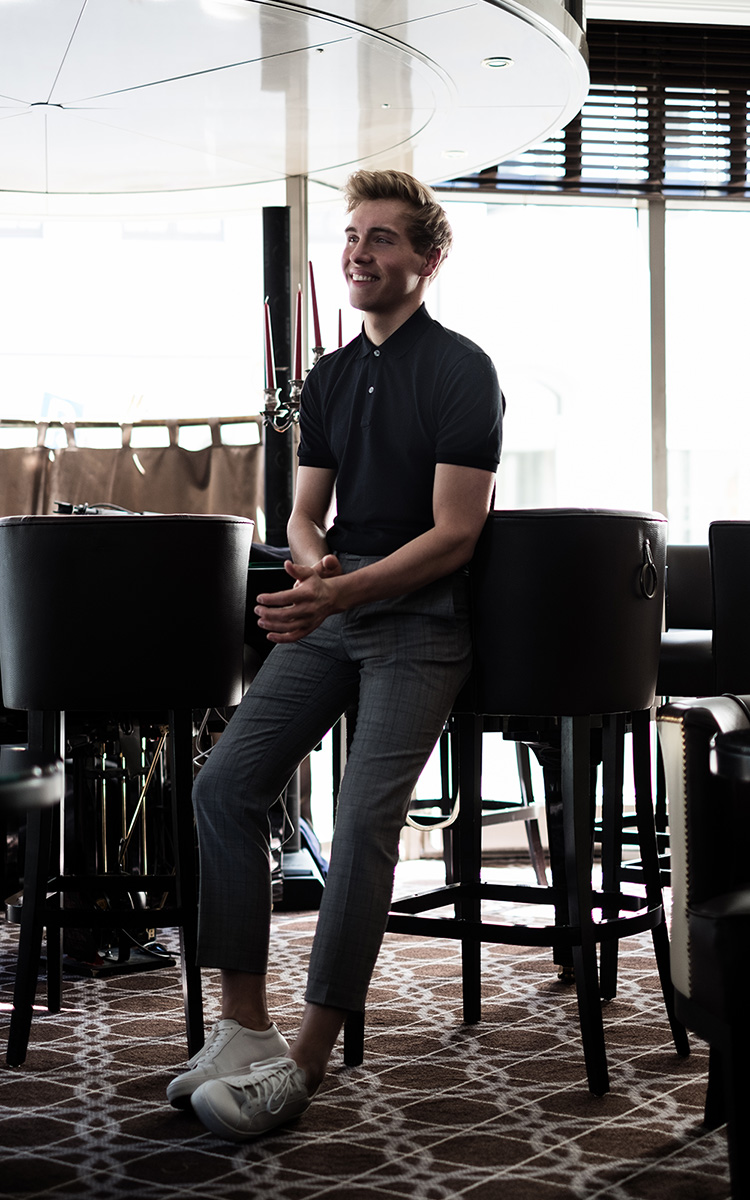 SHOP THE LOOK
In collaboration with OLYMP.
---
Here you will find my latest look.