Fall Preparation
Anzeige/Ad | It's starting… The temperatures are sinking again and the sun is hiding once more than in the past weeks. My favorite time is about to start – autumn and winter. That's why I'm highly motivated to change my wardrobe once more. The all too often worn shorts and Birkenstock sorted away and equipped with new knitwear, coats, and boots. I love it!
To be honest, the colder seasons in the form of clothes never really disappeared from my closet. With each minimum sinking of the thermometer, I almost hoped to be able to wear something of it again. The sun worshippers among you are probably just shaking their heads as they read this and wondering what is wrong with me. But autumn and winter are simply my favorite seasons. Not only because of the clothes – much more it is the overall mood. So cozy and beautiful!
And please don't get me wrong. The warm temperatures are also very flattering. But rather if I can lie at the pool or beach and don't have to walk through the hot and stuffy city. So, enough chatting about the seasons – let's start with two looks, which I think are perfect for the transition to autumn.
Look 1


The first look is, how could it be otherwise, based on a turtleneck sweater. With this one, however, I wanted to move away from the standards such as grey, blue or black in terms of "color". That's why I chose a mustard yellow color. By the way, I noticed that this was the first time I consciously chose that type of color. But I was really positive about it!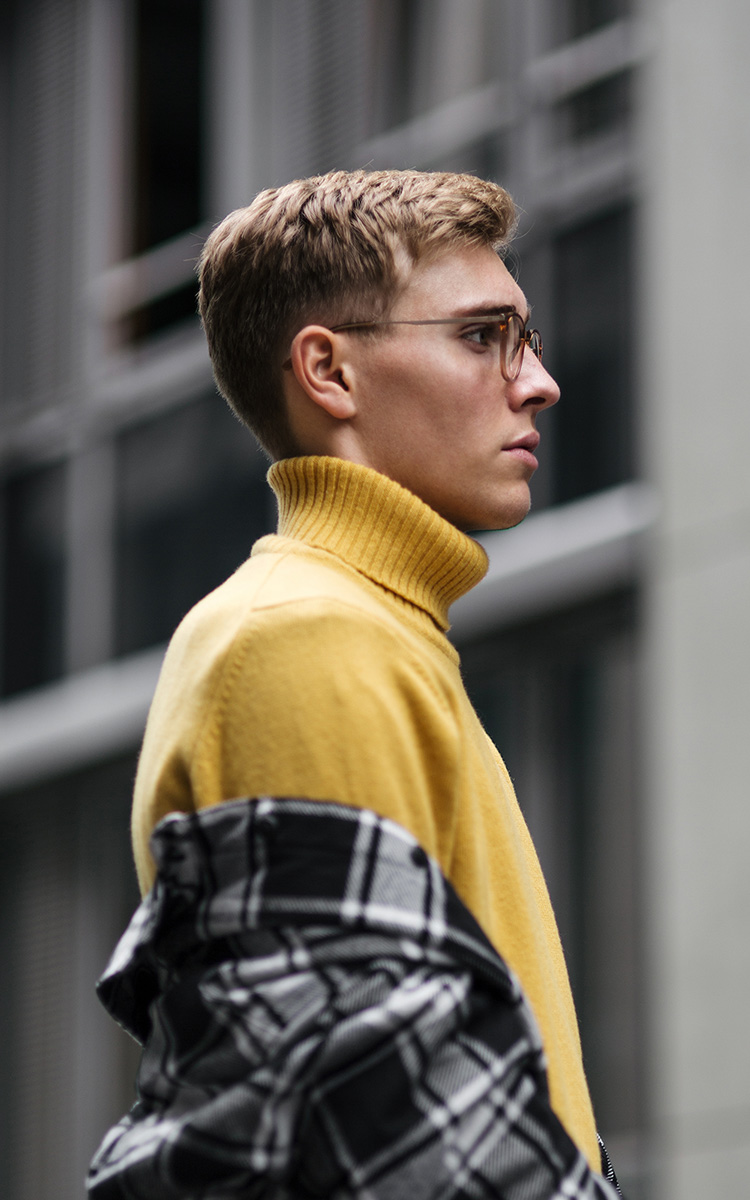 The thick and chequered shirt from OFF-WHITE should give the whole thing a little more streetwear character and also offers a good source of warmth on colder days.
Jacket: Off-White
Turtleneck Sweater: Filippo de Laurentiis
Trousers: Alexander McQueen
Boots: Dr. Martens
Glasses: KOMONO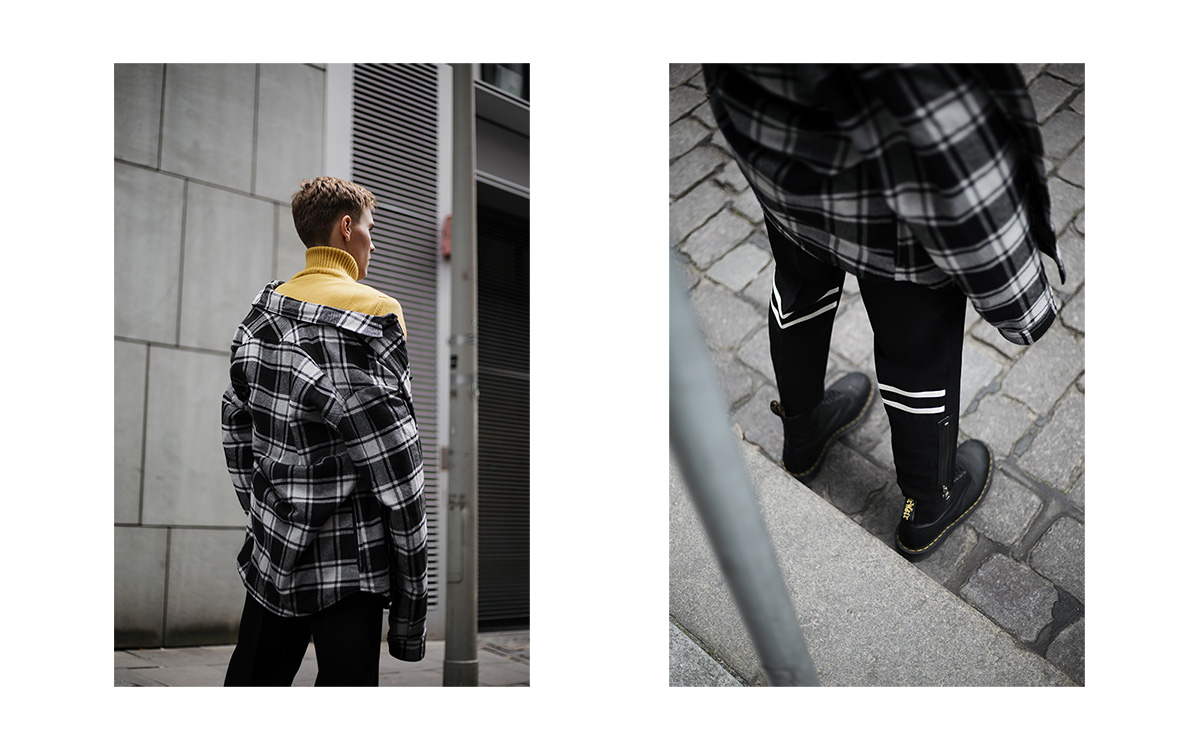 Look 2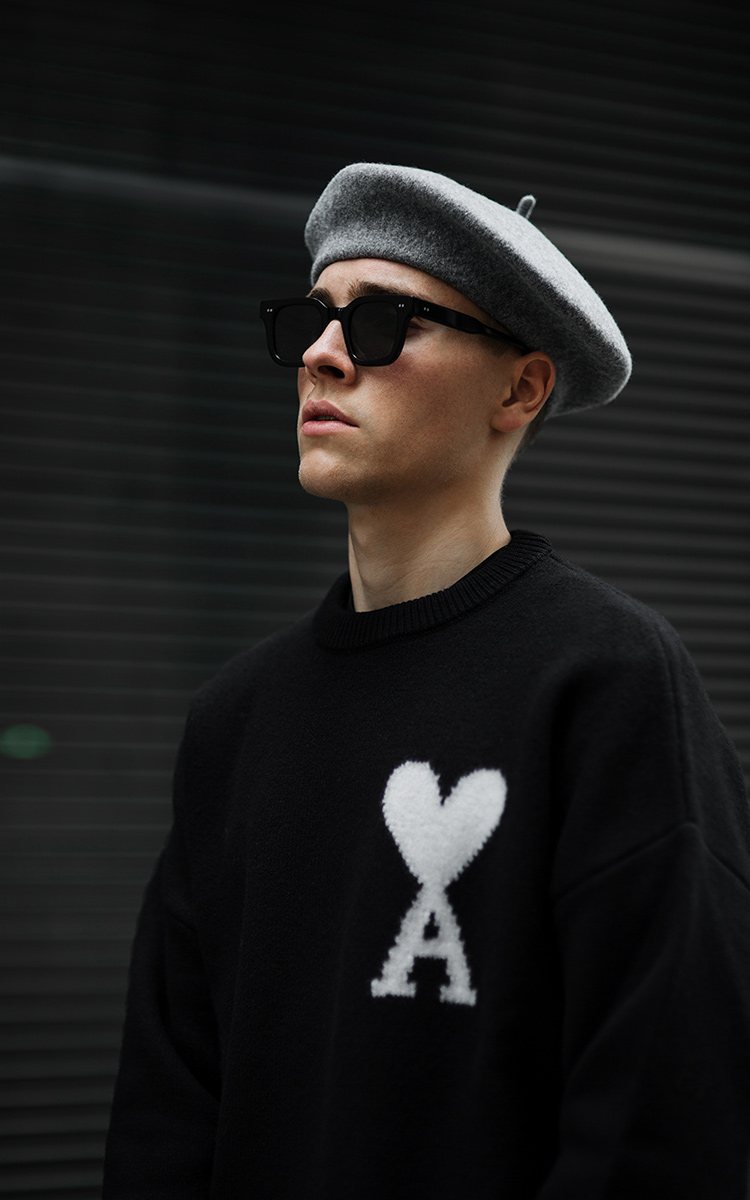 Look two in the lower part (trousers & boots) is basically based on the first one. Nevertheless, in the upper area, it goes a little bit more in the direction of street style. The "drop shoulders" of the AMI sweater exactly underlines this. Incidentally, this sweater is my absolute favorite part of the outfit. It just has an incredibly good fit!


With the headgear, I tried a bit and combined a beret. Just like the yellow color on the turtleneck – the first and certainly not the last time!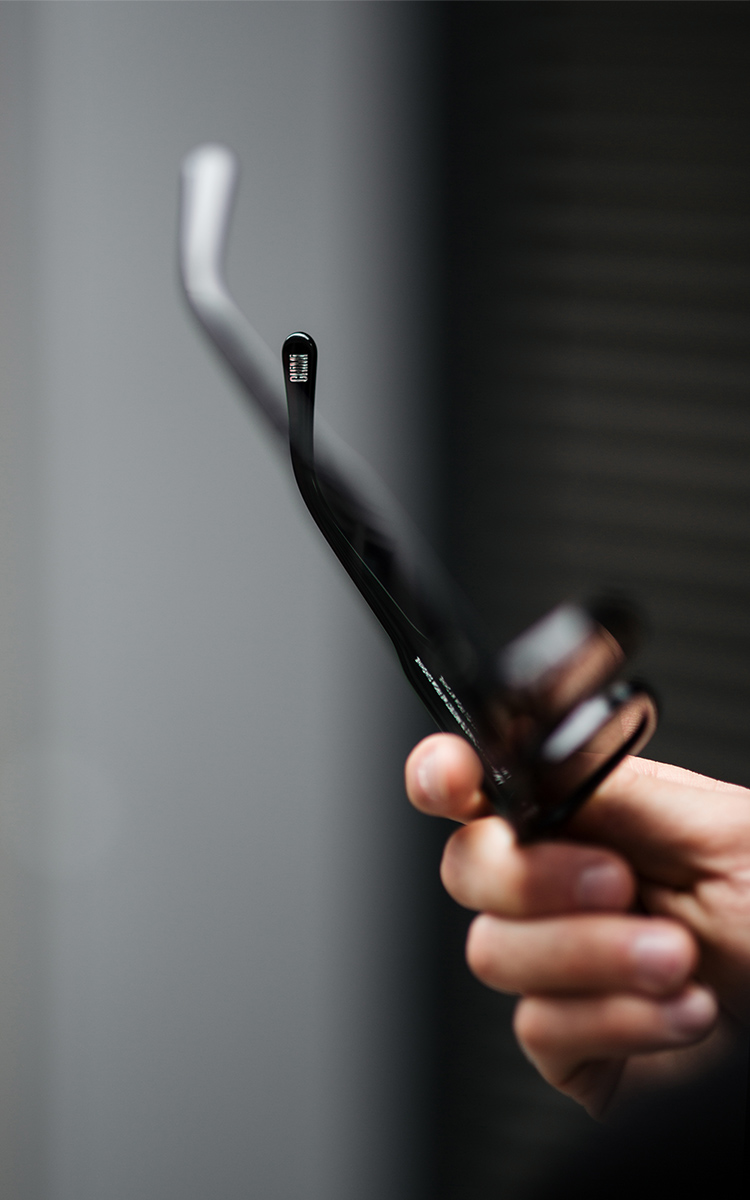 Sweater: Ami Alexandre Mattiussi
Trousers: Alexander McQueen
Boots: Dr. Martens
Sunglasses: CHIMI Eyewear


---
Here you will find my previous blog post.