Through the lens of the KP
Anzeige/Ad | For the past months, I have been including elements of street photography into my content. In my opinion, they contain so much inspiration whether it comes from architecture, cafés or public places. Especially when I travel I love to wander through foreign cities, often absolutely disoriented and simply capture the moments and individual places as they are. Whether hot or cold – sunny or rainy. The moment itself is decisive for me and can only be personally experienced and animated once. This is my main focus and creates a long-lasting memory. 
Since I particularly appreciate this authentic character in that type of photography, I would like to go further into depth with.
Through my good contact to PENTAX, I became aware of the model KP.
My Friend and I then set off to a day trip in my hometown Hamburg to discover its beauty through the lens of the KP. We started off in the Hafencity and then moved on to Hamburg's cultural heritage – the Speicherstadt. What I especially love about the Hafencity is the puristic style of the architecture, which blends with the maritime charm of the harbor. As Filippo and I started the day off early at 6 am to catch the sunrise, we went for breakfast straight after shooting the Speicherstadt. Afterward, we continued at the city center & town hall.
All in all the day was not only captured in the form of street photography but also in a movie. The final version was also shown at the Pentax booth of this year´s Photokina under the title "The Streets Are Ours".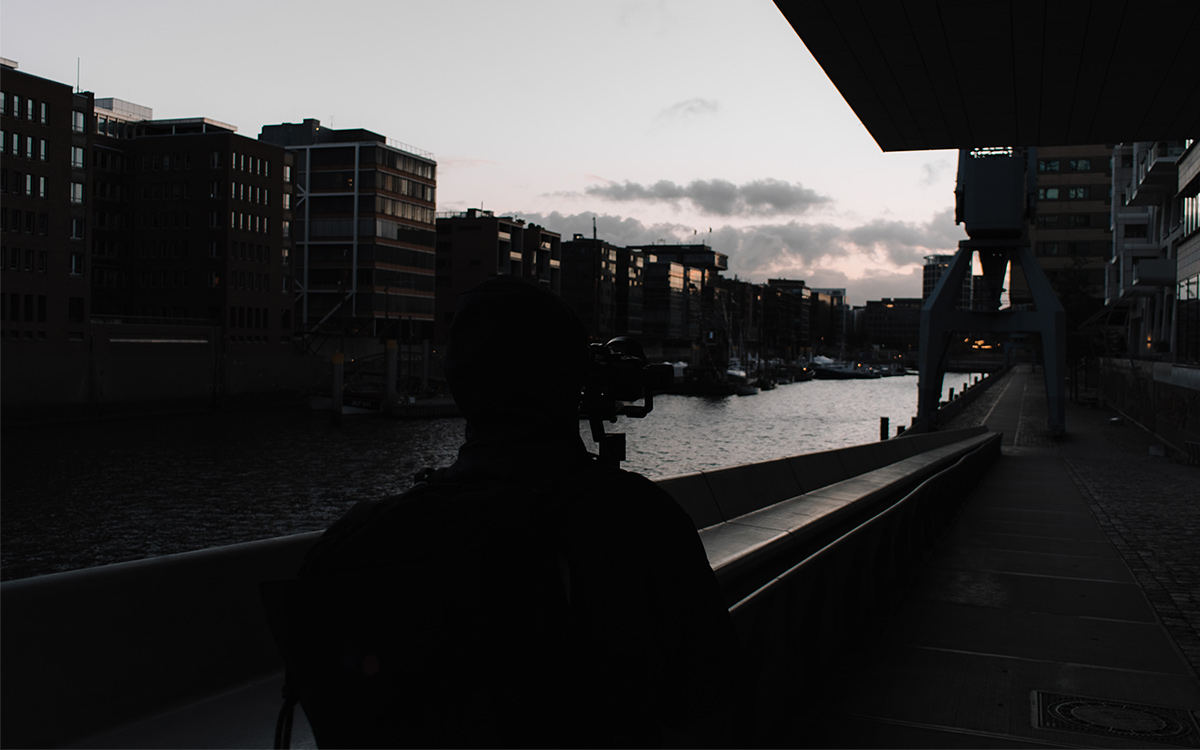 In collaboration with PENTAX.
In Zusammenarbeit mit PENTAX.
---
Here you will find my previous blog post.